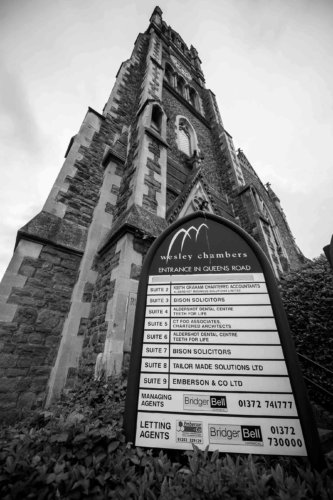 The home of great residential block management
Whether you are a Director of a Resident's Management Company, a freeholder or a developer, the assistance of an expert in residential block management can be priceless.

We have specialist knowledge of managing the communal areas of blocks of flats and private roadways, from small to large properties, new builds and conversions and private roadways.

We are accredited and regulated by the Royal Institution of Chartered Surveyors. This imposes reassuringly high standards on our services, and means all funds are under-written by the RICS's Client Money Protection Scheme.

Our services cover all areas of block management including financial, repairs, maintenance, insurance and Health and Safety compliance.

Bridger Bell can cover both commercial and residential block management and we are therefore happy to manage mixed use schemes.

Services that bring you peace of mind
We offer a wide range of residential property management services, including:



Repairs and maintenance: this will include regular site visits, immediate action on urgent repairs and putting in place a planned maintenance programme.


Competitive insurance: we liaise with insurance brokers to obtain competitive premiums for buildings insurance, public liability insurance, Directors and Officers insurance and lift engineering insurance.


Financial management: each property has its own dedicated client account into which all service charges are paid and out of which all invoices are paid. At the year end the accounts are prepared and distributed to the leaseholders. We run a strict service charge demand system to ensure that service charges are paid.


Service charge budgets: we prepare service charge budgets and at the end of the year we review the budget taking into account the actual expenditure and provide advice and recommendations to Directors. We also provide advice on the level of sinking fund and whether it is sufficient to cover future costs.


Major works: when major works are required that cost more than £250 per flat, we will comply with Section 20 of the Landlord and Tenant Act 1985 (as amended) and arrange for the required notices to be served and oversee the works.


Health and safety: It is vitally important that as a Director of a Management Company or a freeholder that your property is compliant with the relevant legislation to reduce the risk to residents as well as liability. We will arrange to carry out a Fire Risk Assessment, which will be periodically reviewed. We also ensure compliance with the legislation on asbestos, lift inspections, electrical testing, stored water testing, lightning conductor testing etc.


Company Secretary: If you are a Director of a Management Company it is your responsibility to ensure that your company complies with the requirements of Companies House. We can act as your Company Secretary which may include arranging AGMs, maintaining the company books, preparing share certificates, minutes etc.


We are fully transparent in all our dealings and our fee structure is fair and reasonable. There's a good reason why our clients come back to us time after time – call us today and find out more.
Residential Property Management – Frequently Asked Questions
During our long experience dealing with a wide variety of clients, we have accumulated a thorough expertise in residential property management.

This allows us to anticipate the sort of questions potential customers have when they come to Bridger Bell Commercial.

Call us today to find out more
Call Frances Wilson on 01372 741777 or complete our online enquiry form below and we'll discuss your residential property management requirements.
Contact Us